You can take our word for it, but actions speak louder than words. Let us prove our value through crazy good performance.
Los Alamos National Laboratory –  Hosted an on premises openstack cloud server environment.
Sandia National Laboratory – Tasked to conduct digital forensic investigations into diverse computer systems and extract valuable information related to usage, data protection, systems modification and protection.
Lawrence Livermore – Created customized digital forensic tools to acquire, analyze and preserve digital evidence in addition to network log analysis in an IDS role. 

Supported a commercial customer on a 6.5 million dollar contract in support of thousands of users, over 200 communications systems and 5,000 laptops, auxiliary equipment and specialized case design with the buildout of a custom network design. 

Supported a DoD customer on a multimillion dollar contract to provide COTS equipment, professional services, training, installation and design, and custom packaging.
NNSA Support Data Center Design and Implementation.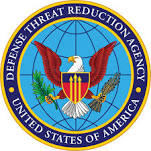 541512 · 511210 · 541611 · 541330 · 423430 · 33411 · 334112 · 541519 · 518210 · 532420 · 541380 · 541511 · 541513 · 541519 · 541618 · 541690 · 541712 · 541990 · 561210 · 611420 · 611430 · 811212